The COVID-19 pandemic poses a dire public health emergency for the world. The unprecedented worldwide efforts to slow the spread of the disease are causing a deep economic crisis that threatens to be with us even longer than the coronavirus itself.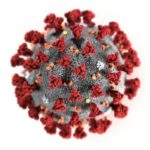 We are all—worldwide—very much in this together. But employers do not always seem to recognize that. We have received many questions from employees that want to heed public health advice to practice "social distancing" and work from home, but not all employers are allowing this. At the time of this writing, official government orders in North Carolina do not require employers to have their employees work from home. Therefore, employees do not have the right to unilaterally decide to work from home, irrespective of their employer's edict to show up to work.
The situation is altogether different for individuals who have been specifically ordered to self-quarantine or self-isolate pending a coronavirus test or following a positive result. North Carolina law has a claim called wrongful discharge in violation of public policy that prohibits employers from firing employees where doing so would offend the state's public policy. Firing an employee for disregarding government orders to self-quarantine during a pandemic would certainly qualify. The newly-passed Emergency Paid Sick Leave Act and Emergency Family and Medical Leave Expansion Act also provide a cause of action to employees entitled to leave, but those new laws are riddled with exceptions. North Carolina's public policy tort applies to everyone.
If you think you have suffered wrongful termination or retaliation, contact the retaliation attorneys at Herrmann & Murphy.
Even barring this extreme situation, employees do have rights in the workplace when it comes to the coronavirus.
Employers are required to provide their employees with a workplace free from recognized hazards likely to cause death or serious physical harm. While the virus has recently been estimated to pose an overall 1.4% fatality rate, it is significantly more dire for folks in certain risk categories. People over sixty-five, pregnant, immunocompromised, or with other underlying conditions—like high-blood pressure, heart disease, diabetes, or lung disease—may be more able to meet OSHA's stringent standard for "likely to cause death or serious physical harm." Most workplaces are likely to include some people from several of these groups, so any employees who complain in good faith about the lack of COVID-specific mitigation measures in a workplace, will have job-protection from retaliation. In North Carolina, the law much more clearly protects employees if they accompany such a complaint with a threat to go to OSHA.
Employees in these groups can also request the ability to work from home as an accommodation—except for older workers due to the Age Discrimination in Employment Act's lack of an accommodation guarantee. Pregnant women and employees with other disabilities that increase their personal risk from COVID-19 should be allowed to work from home if their job can be done remotely. However, these laws will allow the employer to provide alternative accommodations if they can also mitigate the risks to these folks from the coronavirus.
If you think you have suffered discrimination, contact the discrimination attorneys at Herrmann & Murphy right away.